Flora and Fauna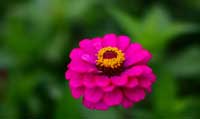 The state is rich in flora and fauna. In Jammu, the flora ranges from the thorn bush type of the arid plain to the temperate and alpine flora of the higher altitudes. Of the broad-leaf trees, there are maple, horse chestnuts, silver fir, etc. At the higher altitudes, there are birch, rhododendron, and a large number of herbal plants. Kashmir is also resplendent with many hues of wood and game. The most magnificent of the Kashmir trees is the chinar which is found throughout the valley. Mountain ranges in the valley have dense deodar, pine and fir. Walnut, willow, almond and cider also add to the rich flora of Kashmir.
In the hilly regions of Doda, Udhampur, Poonch and Rajouri, there is a large and varied fauna including leopard, cheetah and deer, wild sheep, bear, brown musk shrew, and muskrat. Varieties of snakes, bats, lizards and frogs are also found in the region.
The game birds in Jammu include chakor (Alectorisgrace), snow partridge, pheasants, and peacock. The dense forests of Kashmir are a delight to the sport lovers and adventurers for whom there are ibex, snow leopard, musk deer, wolf, red bear, black bear and leopard. The winged game includes ducks, goose, partridge, chakor, pheasant, wagtails, herons, water pigeons, warblers, and doves. In the otherwise arid desert of Ladakh, some 240 species of local and migratory birds have been identified including the black-necked crane. The Ladakh fauna includes yak, Himalayan ibex, Tibetan antelope, snow leopard, wild ass, red bear and gazelle.