KASHMIRI LANGUAGE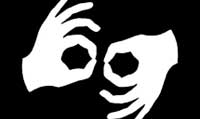 Kashmiri is a language from the Dardic sub-group of the Indo-Aryan group of languages and it is spoken primarily in the Valley, in the Indian Administered part of Jammu and Kashmir. There are approximately 5,554,496 speakers in India, according to the Census of 2001.Most of the 105,000 speakers or so in Pakistan are émigrés from the Valley after the partition of India.They include only a few speakers residing in border villages in Neelum District as well as individuals who settled in the towns in the plains of West Punjab after the partition.
The Kashmiri language is one of the 22 scheduled languages of India and is a part of the Sixth Schedule in the constitution of the Indian state of Jammu and Kashmir. Along with other regional languages mentioned in the Sixth Schedule, as well as Hindi and Urdu, the Kashmiri language is to be developed in the state. Some Kashmiri speakers frequently use Hindi or English as a second language. Since November 2008, the Kashmiri language has been made a compulsory subject in all schools in the Valley up to the secondary level.
Literature
In 1919 George Abraham Grierson wrote that Kashmiri is the only one of the Dardic languages that has a literature. Kashmiri literature dates back to over 750 years, this is, more-or-less, the age of many a modern literature including modern English.
Kashmiri literature has a history of at least 2,500 years, going back to its glory days of Sanskrit. Early names include Patan-jali, the author of the Mahabhashya commentary on grammar, suggested by some to have been the same to write the Hindu treatise known as the Yogasutra, and Dridhbala, who revised the CharakaSamhita of Ayurveda.
In medieval times the great Valley School of Art, Culture and Philosophy Kashmir Shaivism arose. Its great masters include Vasugupta,Utpala, Abhinavagupta and Kshemaraja. In the theory of aesthetics one can list the Anandavardhana and Abhinavagupta. Many generations later, in our modern times, a new lease of life given, to same "school of thought" was given by Swami LakshmanJoo of Ishbher/Gupta Ganga, Srinagar, India.
Other major names are

Rupa Bhavani
Mahmud Gami
Rasul Mir
Paramananda
Maqbool Shah Kralawari
Also the Sufi poets like
Shamas Fakir
Wahab Khar
Soch Kral
Samad Mir
Ahad Zargar
Among modern poets are Ghulam Ahmad Mahjur, Abdul Ahad Azad and ZindaKaul.
During 1950s, a number of well-educated youth turned to Kashmiri writing, both poetry and prose, and enriched modern Kashmiri writing by leaps and bounds.
Among these writers are

Dinanath Nadim
Rahman Rahi
Ghulam Nabi Firaq
Amin Kamil
Ali Mohd Lone
Akhtar Mohiuddin
SomNath Zutshi
Muzaffar Aazim
Sarvanand Kaul Premi
Some later day writers are

Hari Krishan Kaul
Majrooh Rashid
Rattanlal Shant
Hirdhey Kaul Bharti
Rafiq Raaz
Shafi Shauq
Nazir Jahangir
M H Zaffar
Shenaz Rashid
Javaid Anwar
Shabir Magami
Moti Lal Kemmu
Vocabulary
Kashmiri is rich in Persian, much as is the case with Urdu. In reference, ShashishekharToshkhani, a scholar on Kashmir's heritage, provides a detailed analysis where he shows extensive linguistic relationship between the Sanskrit language and the Kashmiri language, and presents detailed arguments contesting George Grierson's classification of the Kashmiri language as a member of the Dardic sub-group (of the Indo-Aryan group of languages.
For more info please visit
.