RELIGION IN JAMMU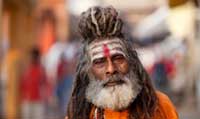 The state of Jammu and Kashmir displays diversity in almost all forms of life. The diversity is not explicit only in the different provinces, but also within a single province as well. The dialect in Kashmir valley changes after every 10 km. However, the best form of diversity is exhibited in the kind of religions that people practise. While in Kashmir the majority of the people follow Islam, in Ladakh the predominant religion is Buddhism and Jammu people are mostly Hindus. However it is not exclusive to any particular religion and people from different faiths live in every region with complete peace and harmony.
Jammu is known as the city of temples and this title makes obvious the religion that most people follow here. Majority of the people in Jammu division are Hindus, followed closely by Muslims who form the second religious majority in the state. Many districts have a Muslim majority. Hinduism is pretty much old in the region. There are a number of temples in the region in which many gods and goddesses are worshipped in these temples. People in Jammu, like elsewhere in the state, are religious and follow their religion with zeal and zest.
The religious passion and fervour of the people of Jammu is evident from the large number of temples that adore the region. There are numerous temples in Jammu, which are the main religious centres in the division. Many of the temples and the cave shrines they are centuries old and a few of these have the privilege of mention in the religious scriptures of the Hindus. The temples and shrines witness a huge rush of devotees and pilgrims and they are equally liked, respected and thronged by the people of other religions and by local as well as foreign tourists.
Not all the areas are exhibit a Hindu majority and many areas are predominantly inhabited by Muslims. Districts like Doda, Poonch and Rajouri enjoy an exclusive Muslim majority. And they constitute around one-third of the population in the other districts as well. There are a considerable number of Sikhs and Christians as well. Many
sufi shrines
and important Muslim religious places are also present. All the people of different religions live in complete harmony and peace and practise their belief freely.
People in Jammu celebrate a number of Hindu festivals round the year. Many pilgrimage centres are located in the vicinity of its Province. People from all the corners of the country come to pay homage to their gods and goddesses. Kashmir valley also has some very important pilgrimage centres and temples, the most important and famous of which are Amarnath and KhirBhawani temples.