HOW TO GET TO KASHMIR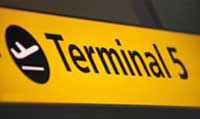 Kashmir is situated in the North of India. It mostly comprises of hilly and mountainous areas, water bodies and plains. However it is well connected with the rest of the country through Air, Railways and Roads.
BY ROAD
Being a border state of India, the only road to reach Jammu Kashmir is from different states of India. The closest state of India to Jammu Kashmir is Punjab and the major traffic to this beautiful state moves through Punjab. The National Highway of India enters Jammu Kashmir through Punjab and Himachal Pradesh. The length of the National Highway of J&K. It starts from Lakhanpur in Jammu, near Punjab and ends in Salamabad on the border between Indian and Pakistan occupied Kashir. The highway is also connected with Himachal Pradesh in Jammu. The highway from Himachal Pradesh is also connected with Ladakh region. Ideally, to reach Jammu Kashmir by road, it is best to arrive in Delhi. From here many Government and private buses leave for Jammu. Buses can be boarded from the Red Fort in Delhi. These buses move through Haryana and Punjab states of India, before entering Jammu. It is important to confirm the route of the buses as some of them take a longer route, causing undue delay. The buses usually leave in the evening, so it is advised to board a sleeper class bus, so that you may sleep during the journey. The buses are comfortable and take a couple of halts during the journey for refreshment. The journey from Delhi to Jammu takes around twelve to fourteen hours.
A number of vehicles are available in Jammu for Kashmir. Light motor and heavy motor vehicles operate on the serpentine mountainous road between the two divisions. Light vehicles take about 6-8 hours for the whole journey, while as the heavy vehicles may take as long as 12 hours to reach Kashmir. Do inquire about the road before leaving, as it gets closed frequently due to snow or rainfall.
BY RAILWAYS
The only well connected Railway station of the state is in Jammu division. Jammu Railway station is connected to many states in India. Ideally Delhi is the best place to board a train for Jammu. However, you have to make reservation in the train well ahead of your journey. Alternatively an emergency reservation is also available at a higher price.
A local railway line is also active in Kashmir valley. The work of connecting it with Jammu is under progress and it soon will be completed. No trains ply in Ladakh region.
BY AIR
There are four Airports in the state, two of which are in Ladakh division. Indira Gandhi International Airport in Kashmir is located in Srinagar district around 9 km from the city centre Lal Chowk. However the flights from this Airport come and go to only few selected places yet. The only well connected Airport is in Jammu.
However to access
Jammu and Kashmir
by Air, Delhi Airport is the best available option. Flights from here can be boarded to Kashir, Jammu and Ladakh regions. Planes of Indian Airlines, Jet Airways, and Kingfisher Airlines operate in Jammu and Kashmir. The journey from Delhi to Srinagar takes 55 minutes.