UNIQUE HOSPITALITY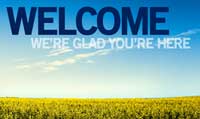 Travel to Kashmir is a joy. There is much more to the beauty of the beautiful valley, than meets the eye. The heavenly landscape, endowed with mountains and hills, gardens and orchards, lakes and rivers, chinars and flowers makes the place so beautiful that you want to stay here forever. However, there is much more that makes the place even more enjoyable and pleasant. The land is blessed with good natured people, who are beautiful not only by their faces, but by their hearts as well. Kashmir valley boasts of a hospitality that is to be found nowhere else on the planet. People in the valley are very caring and they look after their guests very well.
People in the state believe firmly in their respective religions. Their religion obligates them to look after their guests very well. Hindus consider guests as a god and Muslims believe that a guest is sent by Almighty. This is one of the many reasons that they look after their guests very well. People in the Kashmir are very helpful and good natured. Despite living in a conflict zone now for decades, their tradition of serving their guests has not died down. Tourists, who tour Kashmir, never forget to mention the good nature of the people here. In fact, they show their amazement at the helpful people before showing it about the wonderful beauty.
There are numerous examples of how Kashmiri people have sacrificed their own comfort to make their guests comfortable. People here consider every tourist their personal guests and try to serve them in the best possible way. Many people here carry the pilgrims coming to the Amarnath Cave shrine on their shoulders, organise free food camps at regular distances, and provide them with all the facilities. In Ladakh region too, although people have little food to spare, they do not hesitate in serving their guests with whatever is available. People of all the regions are very helpful and we make sure that you do not face any inconvenience during your visit.
Kashmir Travels
offers Kashmir Tour Holidays and Kashmir Holiday Packages that would be cherished forever in life. Please do not hesitate to contact us for more details.