CEO Speaks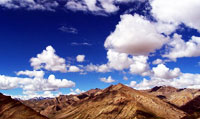 Kashmir Travels (India) Pvt. Ltd.
Traveler's Guide
When we say, "We can make a World of Difference" here's why?
We love to serve you.
Dear Tourists,
Kashmir Travels has three decades of experience in operating treks, tours and safaris in India for visitors from all around the world. Kashmir Travels has been catering to the travel community of North India, offering services to more destinations at more competitive fares.
Small groups and individual itineraries are catered for, and we at Kashmir Travels (India) Pvt Ltdare able to arrange individual hotel reservations and travel arrangements for your trip in order to make your travel India as simple as possible.
Kashmir Travels (India) Pvt Ltd carefully recruiting people, provides ongoing training, and encourage an informal yet professional work environment. As a result, customer satisfaction is high and turnover rate is low. It is for this reason that we have keen adventurers returning to us year after year.
Kashmir Travels (India) Pvt Ltd sends over 500 trekkers into India in one season, and are proud of our well-earned reputation for providing safe treks, rafting expeditions and jungle safaris across India and Jammu and Kashmir.
Dear Traveler,
Kashmir Travels group is one of the Kashmir's leading and largest hospitality enterprises founded in 1961. Since its inception, Kashmir Travels group is involved in providing tour and travel services in Kashmir valley. Kashmir Travels is affiliated with various multinational companies, and is registered with the Government of India and Government Tourism Department of Jammu and Kashmir.
Our floating palaces offer easily affordable houseboat vacations and tailor made vacations in Kashmir. On this web tour you will find Luxury Houseboats, Deluxe Houseboats and Standard Houseboats with a wide array of additional information for you to choose and experience.
Our reservations and sales staff have been carefully chosen for their experience and enthusiasm. They are well versed in our product and each brings their own unique dimension to our working environment.
Imagine yourself about the fun when your planned tours are turned into exciting fishing trips, boating tours, leisure car safaris, sightseeing and excursion trips across the valley. Our ultra modern houseboats provide you an opportunity to rediscover yourself and enjoy the royal treats that can make your visit to us a life time experience and turn them into memories that will be some of the cherished moments that you will ever remember. If you have longed for the delights of the houseboat holidays then step in and let us pamper you with our excellent services and comfort.
We definitely know that once you visit and experience us, you would always feel yourself back in your second home.
Kashmir Valley — some say it is Heaven on Earth, friendly people, beautiful gardens, vast lakes and pristine streams and stunning landscapes, it is all that Heave so Kashmir Travels will happy to explore Valley of Kashmir.
No detail is smaller for us and nor any assignment is too big for us, we always treat our assignments as a challenge and we prove our worth. One of our main objectives, is to have a regular returned business and we are proud in achieving it.
Kashmir Travels Pvt. Ltd.
is the name for a trouble free tours always with our experienced staff and chauffeurs. Our office is fully equipped to handle you right from your arrival till final Departure in this beautiful Vale and Ladakh.
Please if you need any assistance, please feel free to email me.
md@kashmirtravels.com
Khurshed Peer
co-founder
Kashmir Travels (India) Pvt. Ltd.
Traveler's Guide