KASHMIR HOTEL PACKAGE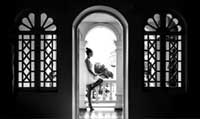 TOUR : KASHMIR HOTEL PACKAGE
TOUR CODE : KTHP/ 0000397
DURATION : MAY-AUGUST
BEST TIME : 7 DAYS / 8 DAYS
FEATURES
The Kashmir- honeymoon package is exclusively for the couples to celebrate their marriage in the heaven on earth, i.e. Kashmir.Weapprehend your privacy and we will maintain it throughout the tour. You will get a sufficient amount of time to spend with your partner.The Kashmir is blessed with rich natural beauty, wonderful water bodies, splendid mountains, striking alpine forests and exquisite meadows, which makes it a perfect place to celebrate a new beginning of your life. . We offer matchless services to our guests. Our company has a huge experience in travel industry.
DAY 1
Arrive in Srinagar. Transfer to your luxurious Hotel for aloving stay.In the evening enjoy a loving Shikara ride. You can also love to walk to the nearby Srinagar city.Adore an overnight stay in Srinagar in your Hotel.
DAY 2
Drive to Gulmarg to visit a romantic, beautiful place. This meadow is on the Pir Panjal Mountains, shaped like the figure "8" .on all sides there are huge mountains and fine-looking forests of deodhar and Pine. It is also the center of many attractions, including Gondola Ride and Pony ride. Visit to other romantic places, Khilanmarg and Alpathhar Lake. A comfortable overnight stayin hotel.
DAY 3
Start your day by the romantic morning in Gulmarg. A leisure stroll along the meadows with your partner is enchanting. In the afternoon drive to Pahalgam.It is located on the banks of the Lidder River. Mountains, Pine and Fir forests offer a mesmerizing view.It is also the main base camp for the Amarnath Yatra. Enjoy overnight stay in a hotel.
DAY 4
Excursion toBetaab Valley and Chandanwari, other beautiful places to visit in Pahalgam.In the evening return to Srinagar for an overnight stay in luxuriousHotel.
DAY 5
A day trip to Sonamarg. It is the home of many famous glaciers. The route from Srinagar to Sonamarg is fascinating and beautiful. The drive goes along a furious hilly river and is is dominated by the superb views of majestic Harmukh range, that leaves the traveller fascinated. Return to Srinagar for an overnight stay in your5 Start Hotel.
DAY 6
Smiley Visit to the famous shrines, mosques and temples to bless your life. Visit to Mughal Gardens and other beautiful places in Srinagar. Shopping in the city center Lal Chowk.Overnight stay in Srinagar at your lovingHotel.
DAY 7
After breakfast, leave for your onward journey.
Kashmir Travels feels pleasure to announce first real time online Hotel Tour Package reservation system for any Hotel properties in Jammu and Kashmir. This portal facilitates individuals to do real time advance bookings for hotels, huts and various other properties Jammu & Kashmir. Now Individuals can book Hotel Packages and Accommodation in Jammu and Kashmir.